Breaking News
To coincide with our performance at Stonedead Festival in2023 we will be playing 3 headline shows the weekend before.
The set will consist entirely of songs that I wrote for Skin.
I am delighted to be joined onstage by Daniel Byrne, Colin Parkinson, Glenn Quinn & Neil Ogden 4 incredibly talented musicians.
The venues we have chosen to play is based upon the fact that they are promoters we trust and know that they care passionately about music and the fans.
We are all looking forward to playing these songs for you to celebrate a 30 year legacy.
To purchase tickets just click the links below
Waterloo Music Bar Blackpool 18th August 2023
K.K. Downing's Steel Mill 19th August 2023
We are absolutely honoured to announce that TotalRock are the official sponsors of the MykeStock shows in July!
If these are the final shows it's humbling to know that the radio station that has supported my music from it's inception wanted to come on board and help promote them.
Tony Wilson is an unquestionable legend within the music industry and someone who I have the upmost respect for. A big thank you to Dunk MacKellar, Dawn Osborne, Tina Saul, Stephen Robinson, Ník Alexander and of course Neil Jones
We are so looking forward to seeing the wonderful people that have supported the music thru the decades
KK'S Steel Mill - Live Music on July 22nd
Leo's Red lion Gravesend July 23rd
Waterloo Music Bar Blackpool July 24th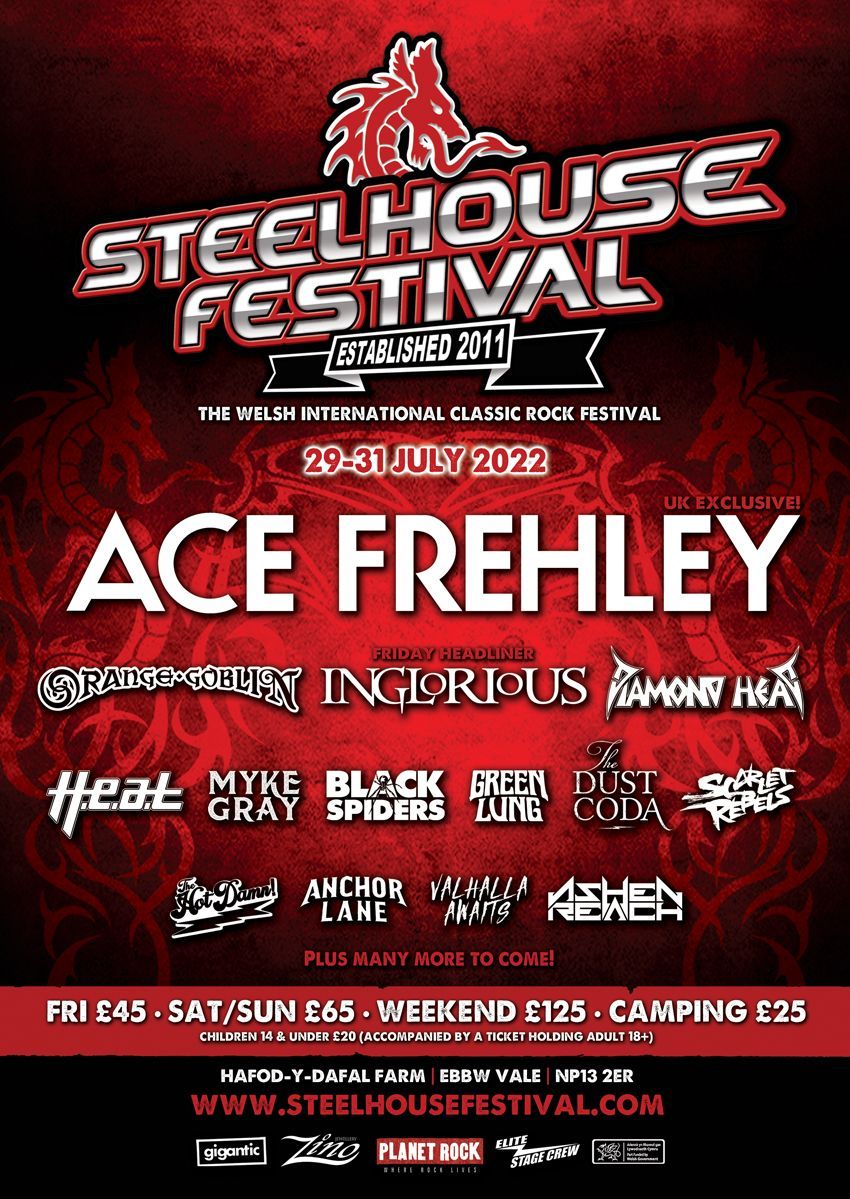 Breaking News
I am delighted to announce that the Steelhouse Festival have invited us to play this year
I was lucky enough to play at the first Steelhouse Festival and I have seen to grow into something special over the years.
The festival is run by fantastic people whose main concern is that the fans and bands are looked after exceptionally well.
Hopefully we will see you all at the top of the mountain.
Tickets and information at Steelhouse Festival Website
We are absolutely thrilled to announce that we have been invited to play at the TotalRock 21st birthday party on Nov 6th
I will be joined onstage by Daniel Byrne, Colin Parkinson, Glenn Quinn & Neil Ogden for an evening of pure Rock & Roll
Total Rock have been huge supporters of my music for many years so we will do our best to blow the roof off!
This will be our only headline show this year
Tickets available from Billetto
New video from shades of gray - Wham Bam
Myke now has a Patreon site and will be uploading never before seen/heard photos, videos and songs from Jagged Edge, Skin and Red White & Blues.
You can sign up here:
Pre-order now open for the Shades of Gray album, along with fundraiser button!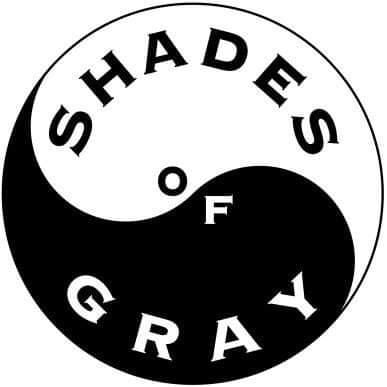 We are so honoured to be asked to be part of StoneDead Festival 2021
I have watched it grow from it's infancy and have since became friends with the organisers. People who are truly passionate about rock music!
So privileged to be sharing the stage with so many amazing musicians!
Rock & Fucking Roll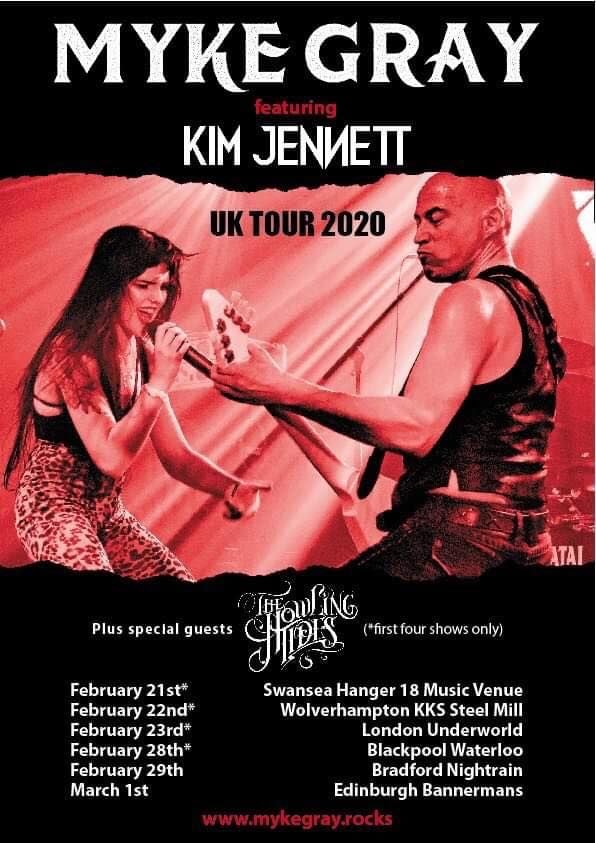 Myke Gray featuring Kim Jennett 2020 UK tour dates.
Super excited about this and hope you can all make the shows.
A big thank you to Colin Campbell for letting us use this picture and James Gaden who saved the day making this poster in record time and Nik Alexander for being a star.
We are delighted to announce that the The Howling Tides will be joining us on tour in Feb. A fantastic band with a great singer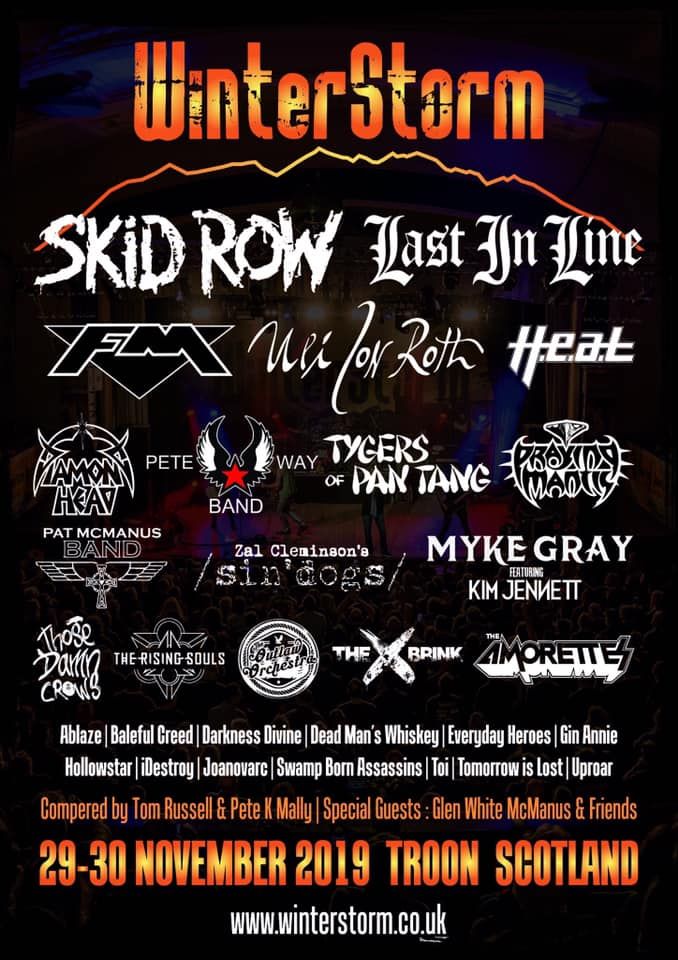 Delighted to be added to this years Winters Storm festival in Scotland
Tickets available from:
We are very happy to announce we will be playing a show with King King at K.K's Steel Mill on May 11th. I have to say a big thank you to Kim Jennett, Wayne Banks, Adam Wardle and Rich Smith for agreeing to play some rock & roll with me! These guys make huge sacrifices to do this and they do it for the love of music. Kim I have no doubt will be playing her own shows very soon so it's always a privilege to have her singing with us. Judas Priest are part of my DNA so to be associated with anything to do with KK Downing is an honour! Once more I look forward to hearing the chant of Baby Baby Baby Look but don't touch. Plus it's the day before my birthday! ?
Tickets on sale HERE 9am Friday 15th Feb, no booking fee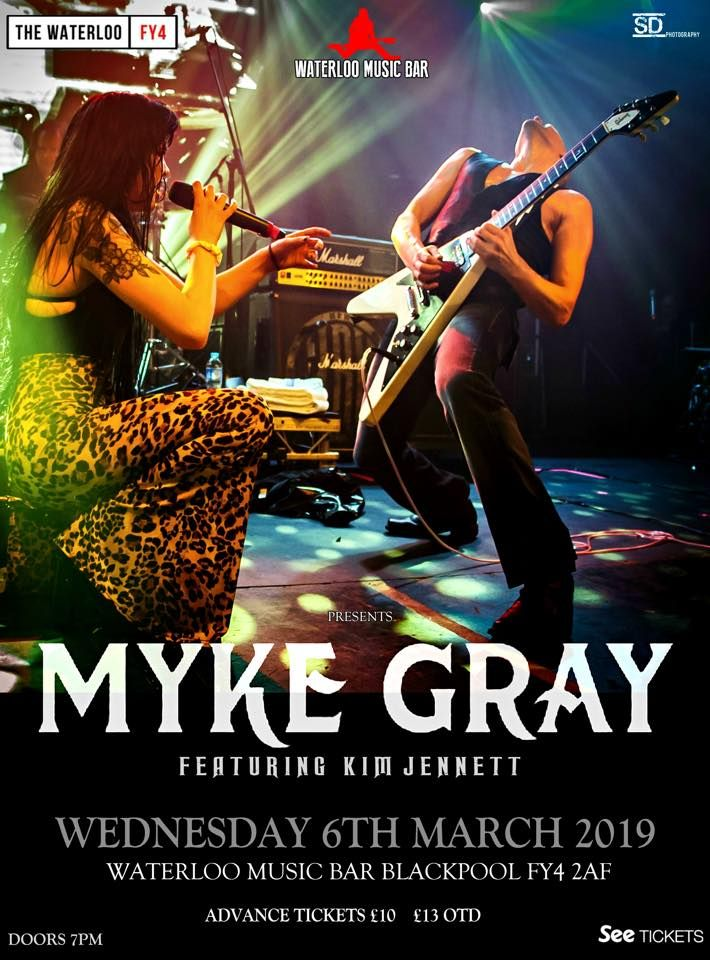 On March 6th we will be playing a headline show at the Blackpool Waterloo
We will be honoured to have Kim Jennett singing with us.
I don't know if this will ever happen again as I suspect she will go on to be a star in her own right, but if you want to hear songs like Look but Don't Touch, Tower of Strength & Take me Down to The River sung by one of the best singers in the world this is your chance!
On March 8th we will also be playing Winters End festival also with Kim Jennett
Hope you can all make it
Tickets for Blackpool available from:
Kim Jennett video Love like Suicide
Here is the first release from Kim's solo album. A song I wrote & produced. Very proud of this and working with Kim has been a pleasure and a privilege, an extraordinary talented human being. A big thank you to Rich Smith for playing drums on this and a very big thank you to Ben Gaines for engineering the recording of the drums and for mixing it! And of course I played all the guitars on it Hope you all like it. Please feel free to share it with the world from my mykegraymusician page. Many thanks to everyone for your love & support
On Dec 1st we will be playing a headline show at Nottingham Rock City
This venue has a lot of emotional attachment to me! I have been playing their for over 30 years! I played there with Jagged Edge - we supported Dan Reed, Bruce Dickenson etc! Taste played there before we became Skin. Schism played there. I've played in every room. Headlined the main room on many occasions we even filmed a video there. It's where I first met Andy Copping. Some of the greatest nights of my life have happened in this venue. So if I never play a concert again I would want to play at least one show in this theatre of dreams under my own name. I have to say a big thank you to George Akins, the owner and friend for many years, for making this happen, without him it wouldn't of. It really is a dream to come back and rock this place one more time! Hope to see you all there!
Tickets on sale now from https://www.alttickets.com/myke-gray-tickets
Black Star Riders Gigs And Ramblin' Man Announced
Just when you think life couldn't get any better you find out that you are supporting Black Star Riders.
Thin Lizzy were my childhood heroes and Ricky Warwick is not only a friend but also a hero and inspiration.
We will be playing at the following shows:
28/11/2018 - The Tivoli, Buckley
29/11/2018 - Engine Rooms, Southampton
30/11/2018 - The Assembly, Leamington Spa
02/11/2018 - The Picturedrome, Holmfirth
2017 saw the release of Myke's first solo album "Shades of Gray" which is now available to order from the shop, as well as Amazon and iTunes - check Facebook, Twitter and Instagram for updates from Myke
Check out the new videos below! Please "like" and "share" to reach as many people as we can!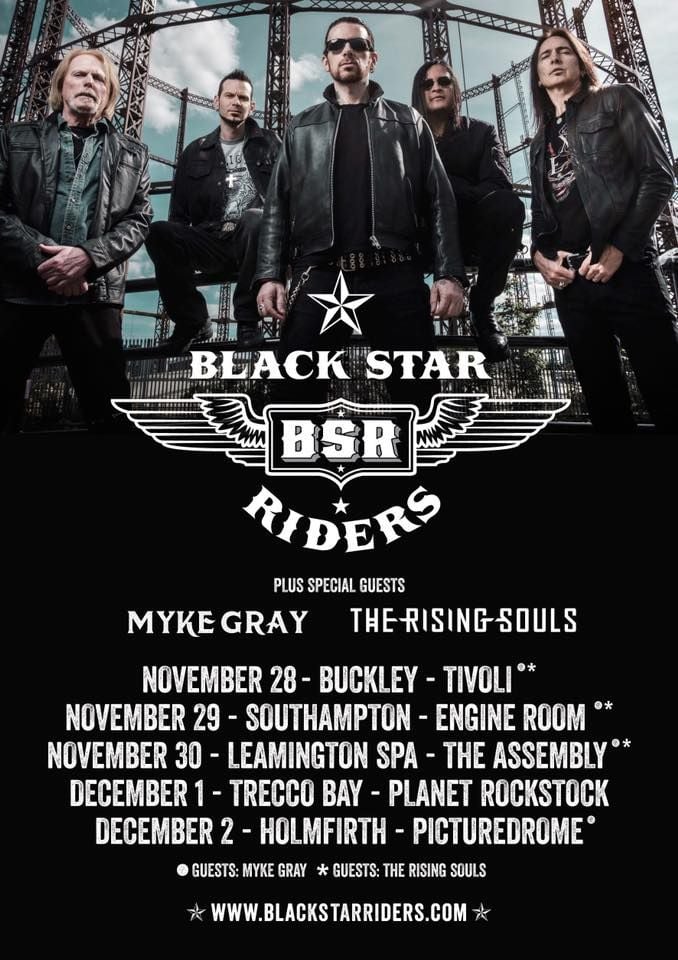 New video for "House Of Love" - featuring Myke on guitar, Phil Conalane on vocals, Adam Wardle on guitar, Wayne Banks on bass and Matthew Blakout on drums.
Catch them at the following dates:
01/07/2018 - Ramblin' Man VIP
28/07/2018 - Steelhouse Festival
29/11/2018 - Engine Rooms, Southampton
30/11/2018 - The Assembly, Leamington Spa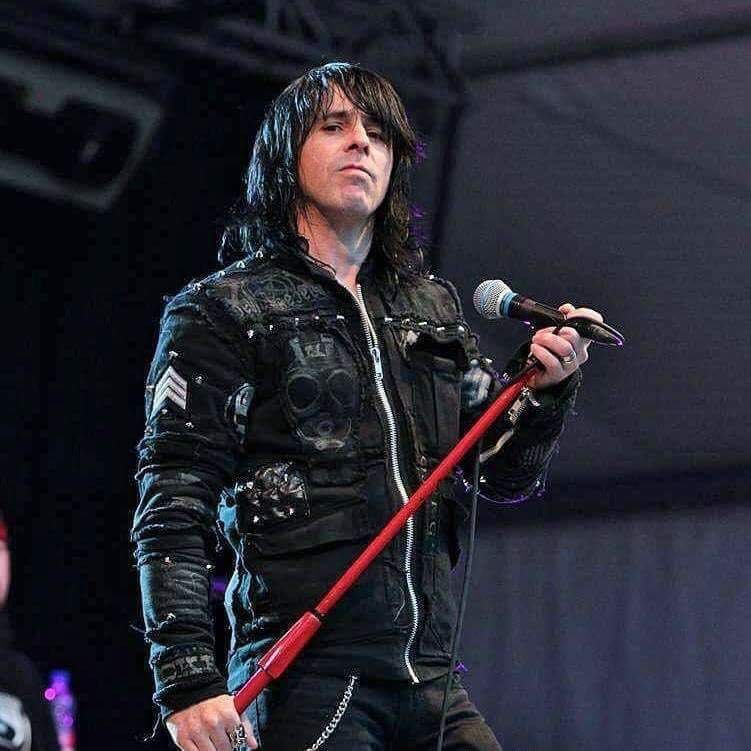 Phil Conalane is the vocalist for Myke's new band